Ubikar est engagé. Engagé à saisir la peine et à la ramener au sol. Puis marcher dessus d'un pas pesé. L'altitude se mesure au point zero. De là nait la lumière. Du bruit des pas qui foulent le sol. Du sol qui gronde.
Trio de rock électronique originaire de Lyon, formé en 2008, Ubikar propose un son à la fois organique et électronique. Live et électrique, Ubikar emprunte autant à la rage lourde et progressive de Hint ou Programme qu'aux accents bass music et dub d'High Tone. Un projet hybride donc, donnant lieu à plusieurs collaborations dont Ben Sharpa sur l'album «altitude.Zero» sorti en mars 2016.
Leur troisième album 'Veld' est paru au printemps 2018. Veld c'est un espace, une plate immensité nue avec des lignes d'horizons fuyant à l'infini. Un endroit où se confronter à soi. Et le bruit qui en résulte. Avec ce troisième opus, Veld, Ubikar puise toujours autant dans le rock que dans la bass music et gagne en envergure en rassemblant de nouvelles collaborations à l'international (Warrior Queen, Killa P, Stig Of The Dump & Legion Of Goon). Tout en invoquant la puissance fédératrice de leur précédent album, Ubikar élargit sa palette sonore et affirme sa maturité.
☆ Références live : Reperkusound Festival, Fusion Festival, Paloma (Nîmes), Le Fil (St Etienne), Le Brise-Glace (Annecy), Les Abattoirs (Bourgoin-Jailleu), La Péniche (Châlon s/ Saône), La Source (Fontaine), Château Rouge (Annemasse), Le Grand Mix (Tourcoing), Trabendo (Paris), Novomax (Quimper)…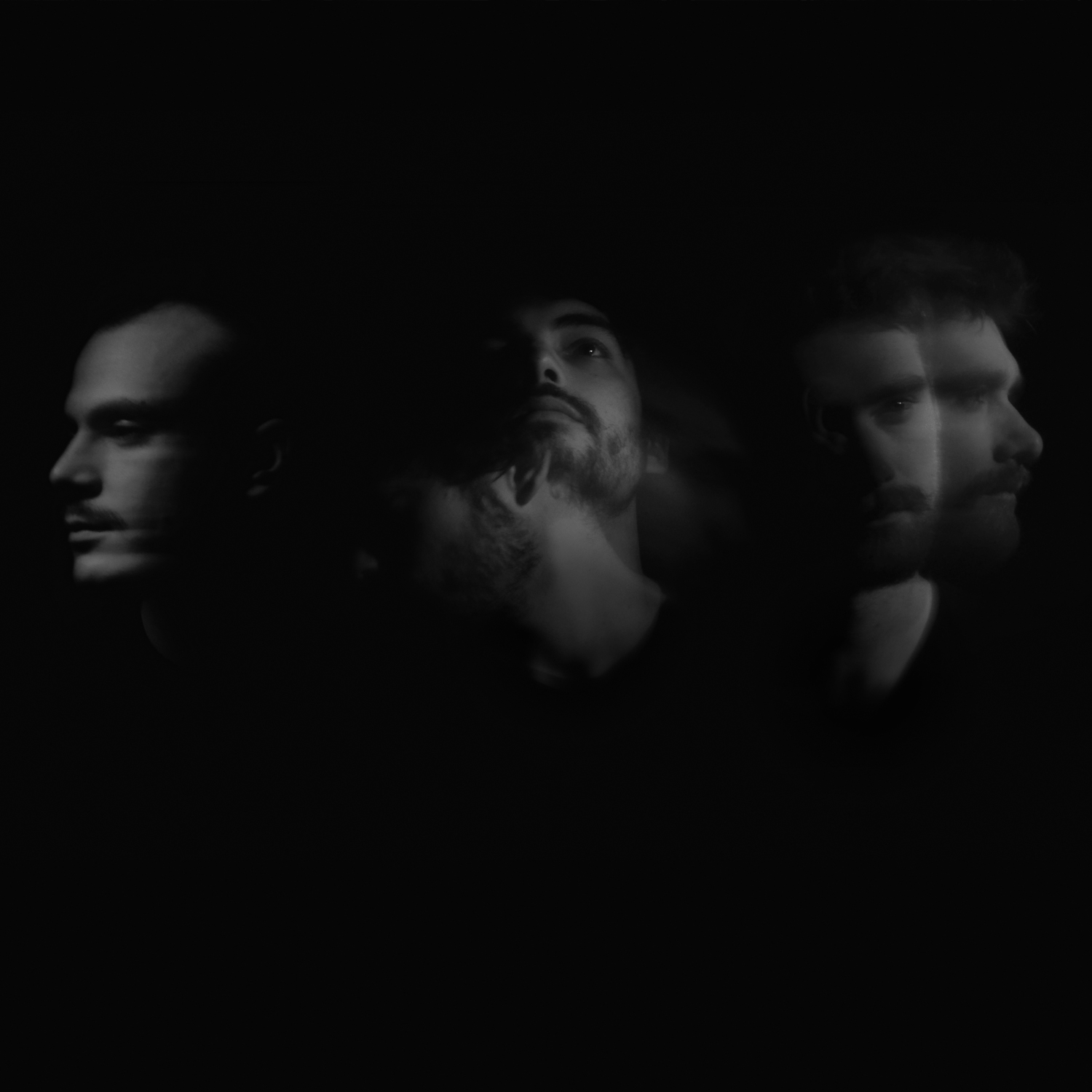 live electronic rock trio
Ubikar is your head in the washing machine
Ubikar is a ride on drugs at night on the highway
Ubikar is a parachute jump while making love
Formed in 2008, Ubikar is an electronic rock trio from France. They mix organic and electronic sounds to create a powerful and immersive music, where you can find the heavy rage of RATM, as Massive Attack's troubling dreaminess. This hybrid project results in fruitful collaborations, like with the South-African MC Ben Sharpa on their second album ''altitude.Zero'', released in 2016.
Spring 2018 sees the release of their third opus 'Veld' : 'Veld' is a space, a flat and desert vastness extending the horizon over and over. A place to confront yourself. And the consequent noise. With that new album, Veld, Ubikar continues to draw as much on rock and as on bass music, gets at higher altitude to bring forth light, and widens its span rallying new international collaborations (Warrior Queen, Killa P, Stig Of The Dump & Legion Of Goon). On the crest of the last album unifying power, Ubikar broadens musical horizons and confirms the project maturity.