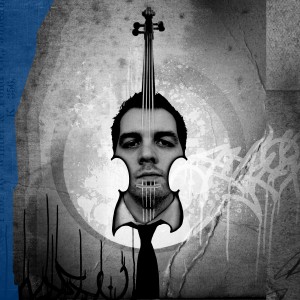 Mad EP is Mathew Peters, an Iowa native with a vast and impressive background in hip hop, electronic & classical music. His productions are diverse and unclassifiable, calmly defying expectations as he skims through every imaginable genre to reach the outer limits of a territory that is indisputably his own.
Peters began his career as a cellist and classical producer, performing in 7 different countries by age 14 and at age 21 – becoming the youngest producer of the Chicago Symphony in their history.  Peters has been making his own music for the past 15 years – described variously by others as hip-hop, electronic, breakbeat, avant jazz, soundtrack music and most all: consistently unpredictable.
He is not only highly regarded by critics, but by his contemporaries & colleagues as well.  His releases on Ad Noiseam, Hymen & Acroplane are full of guest appearances from such notable artists as the Puppetmastaz, Si Begg, Mochipet, Jason Forrest and more.  His monthly show on Sub.FM has been running for 3 years and he is constantly in-demand for guest mixes on various radio shows and podcasts.
In 2011 Mad EP had two heavy-hitting releases: 'Beat Downs and Down Beats' 12" on Marasm (featuring mcs Nongenetic of Shadow Huntaz and Vandell Harris aka equivalANT of Mad/EQ) and 'Nightmare Scenario' with the Shadow Huntaz on Acroplane (featuring remixes by Dead Fader, Cdatakill, and Made).
2012 promises to be a big year for Mad EP with several releases already planned: an album on Schematic with his band the Manhattan Gimp Project, an EP on UK Trends, a single featuring vocalist Lady Grew on Mutate Records, and a few projects being developed for Dälek's own Deadverse Records.
♬ Live rec. in Paris [ Glazart, april 2012 ]