► New album « Kubrick » out on Lewis Recordings
"I shouldn't have smoked, now I can't write about myself without vomiting up some grandiloquent hyperbole, all you need to know is that i'm a cynical stoner who became homeless, then drank until he mastered the art of talking shit. Once back into a fixed abode i replaced the booze with weed, gained some insight & have a handful of stories to tell. People will project what they want on to an artist, it doesn't matter who I am, I'll keep being me to me & Stig Of The Dump will keep being me to them. It's probably best to not over think it but that's my problem. On the other hand i'm good at saying dumb shit & occasionally something meaningful falls through the gaps"  (Stig)
Straight out of that place in your head that filters out the bad things, Stig of the Dump's arrival to the UK scene is unprecedented, smashing stages with his frank and crude take on the world around him.
World EOW Challenge Champion, UK EOW Challenge Champion of Champions, UK Battlescars Champion, Jump Off Tag Team Champion and with over 500,000 views of his notorious annihilation of So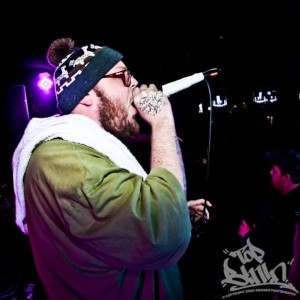 Solid's Asher D, Stig is an artist with a huge reputation for no holds barred delivery. Not afraid of saying the things you wish you could say, Stig is far from just a battle MC, proving his worth on tracks with his critically acclaimed HOMELESS MICROPHONIST EP, which from the day of its release was the number 1 seller on the UK's biggest Hip Hop mail order site (www.Suspect-Packages.com) until it sold out. Stig then followed up it's success with his highly anticipated BRAINDEAD 12″ ft. US Indie legend RA The Rugged Man, receiving single of the month in Hip Hop Connection, IDJ & DJ Magazine.
Not simply a master of the spoken word, Stig has also written for the likes of The Guardian, FRONT, FHM, ZOO, One Week To Live, Music Week, Hip Hop Connection and continues to write for HHC Digital. With a unique style, in a world of sound alikes and clones, Stig is a leader of innovative and original ideas, his own personal brand of self deprecating humour, witty observations and off key subject matter, providing a much needed antidote to the bling addled thuggery infesting the genre today. Cited as none other than Robbie Williams' favourite rapper and with Paul Heaton of Beautiful South & House Martins fame as a notable fan, Stig shows an ability to cross over while still maintaining his underground appeal.
Stig's effortless dexterity see's him able to jump genres from straight up Hip Hop to Dubstep, Grime, Drum & Bass, Hardcore Rock & spoken word, with the impending release of his second full length album the Kubrick LP, executively produced by arguably the countries greatest hip hop artist Jehst, things are definitely looking "MAN SIZE" for the future.
"One of the most original & in your face performers of our generation, with an unparalleled live show that is bursting with energy.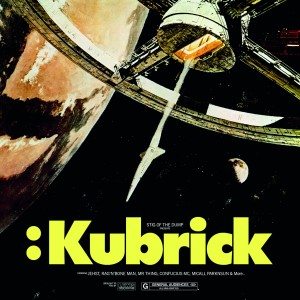 From the hilarious Freestyle's, self deprocating humour and whitty banter to the incredible flows, heady word play & mosh pits, Stig Of The Dump's live show encompasses Hip Hop, Rock & Dubstep, all wrapped up with a punk ethic & no holds barred delivery. Fuck You Music at it's very best" – Andy Newman (MusicManReview)
« Kubrick » LP press release : 
Stanley Kubrick was a master of the hidden narrative, a virtuoso of subtext and composition with an obsessive attention to detail. Executively produced and heavily scored by iconic MC/producer Jehst, Stig Of The Dump's latest album 'Kubrick' is a story rife with gritty comedy and honest tragedy. What begins as a braggadocio-laden rap album effortlessly plot twists into an open and poetic autobiography; a story arc reflected in the continually developing soundtrack. The script bursts with geeky film references, dexterous wordplay and poignant story telling, while the musical backdrop morphs seamlessly between classic boom-bap and left-field, spaced-out glitch-hop.
A movie for the blind – « Press play and then smoke until it's all gone Kubrick »

« A remarkable album » –Tom Ravenscroft BBC 6 Music
« Railing against society from the gutter » – The Wire
« A meticulous mini-epic full of self-reflection » **** Mojo
| | | |
| --- | --- | --- |
| « The Truth is… » Preview from the Cannon Fodder EP: | | « Beyond the Beat: Stig of the Dump » by Huck Magazine |
| | | |