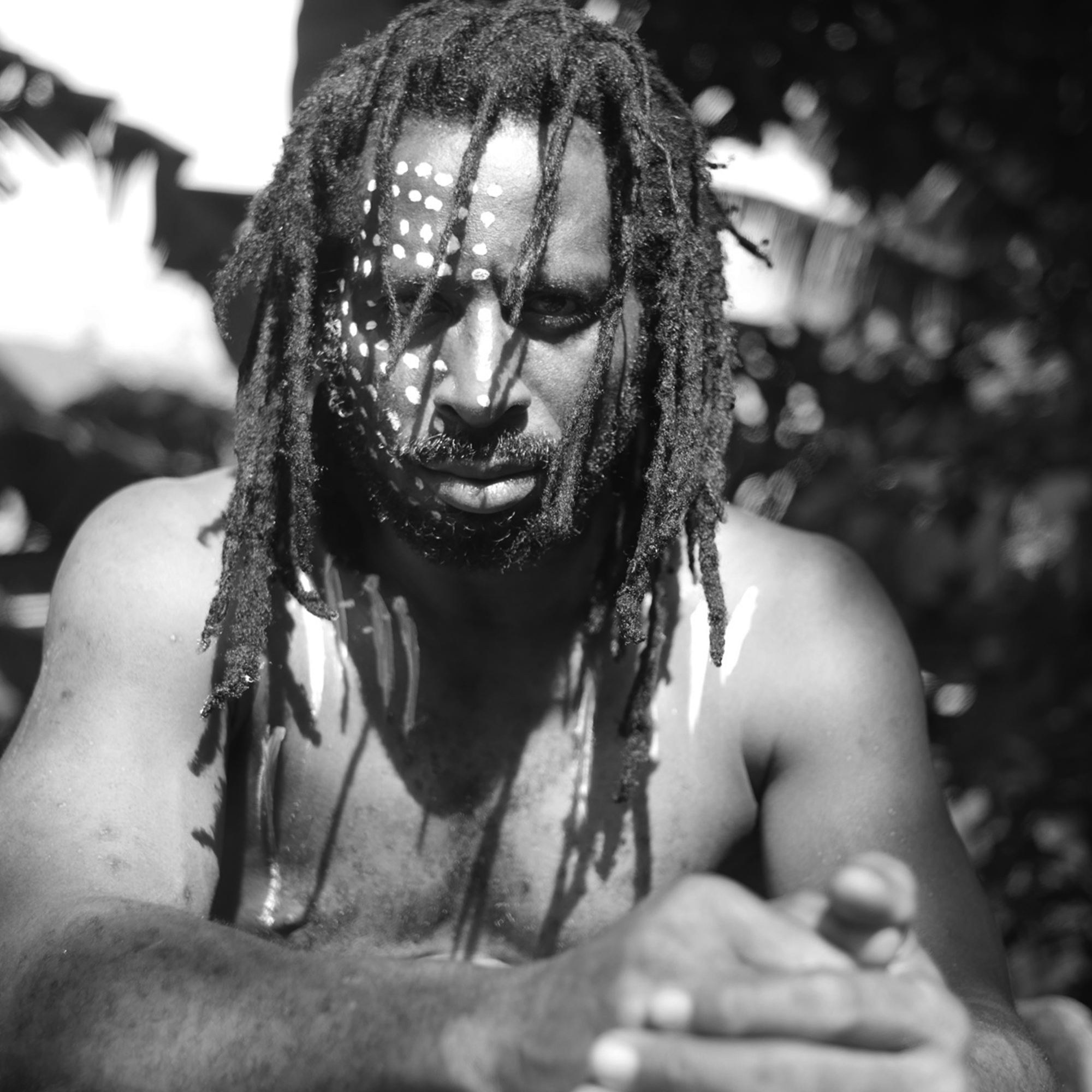 street poetry from Clarendon Jamaïca
#dubpoetry  #streetpoetry  #dub  #spokenword 
Dispos live : novembre 2019
22.11 @ Paris – Forward Festival
For fans of : LKJ, Prince Far I, Claude McKay, Olive Lewin, …
La poésie de Nazamba s'inscrit dans la tradition des plus grands auteurs et chanteurs originaires de Jamaique. Marchant dans les mots de Claude McKay, LKJ, Prince Far I et Olive Lewin, le dub poet Jamaicain originaire de Clarendon utilise sa plume et son style inimitable pour nous plonger dans des contes sonores. Chacun de ses titres est une histoire à vivre les yeux fermés, baigné dans le patois jamaïcain et bercé par les riddims dub d'O.B.F.
Dramaturge des temps modernes, il nous transporte avec sa voix profonde et envoûtante dans son quotidien à Kingston et aborde des thèmes universels. Militante et engagée, sa musique se dresse contre les idées reçues (Africa, Medication Tree), l'oppression (Politricks), la haine (People), la violence (Run !) et l'injustice (Badmind).
Nazamba questionne ce qui fait de nous des êtres humains. Il s'inspire de certains aspects de la vie de Voltaire, l'un de ses modèles, pour nous proposer une fresque sociale contre l'arbitraire et l'asservissement de l'homme par l'homme.
Dans un monde qui prone l'immédiateté, le succès, le paraître et l'argent comme symboles de réussite, Nazamba nous propose avec cet album de nous laisser aller à la méditation et d'éveiller nos consciences.
« On aimerait comparer sa voix, grave, comme rarement, à une version jamaïcaine de Leonard Cohen ou Nick Cave, mieux, un Barry White rasta ! »
[ Djolo ]
« Voilà un album qui continue d'écrire l'Histoire de la musique jamaïquaine ! »
[ Culture Dub ]
« Un flow varié, entre le prêche et parfois même l'incantation du sorcier, une voix puissante, une écriture très imagée sur des instrumentales toujours originales, voilà la recette de ce disque à part. »
[ Musical Echoes ]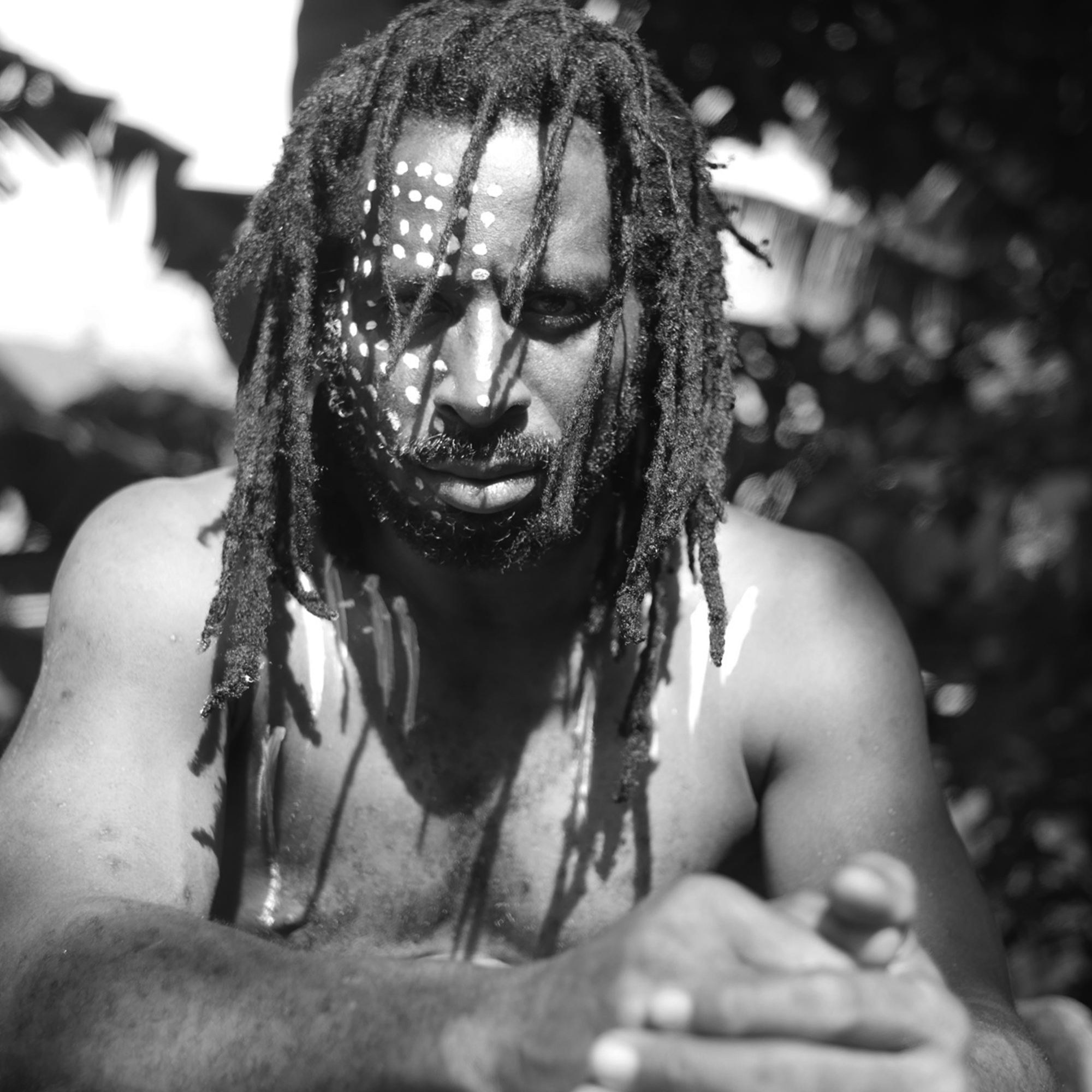 street poetry from Clarendon Jamaïca
#dubpoetry  #streetpoetry  #dub  #spokenword 
Live avails : november 2019
22.11 @ Paris – Forward Festival
For fans of : LKJ, Prince Far I, Claude McKay, Olive Lewin, …
The poetry of Nazamba is part of the long tradition of great writers and singers from Jamaica. Drawing his inspiration from Claude McKay, LKJ, Prince Far I and Olive Lewin, the native from Clarendon uses his pen and his inimitable flow to plunge the listener into his sonic tales. Each of these tracks is a story to immerse yourself in, bathed in Jamaican patois and rocked by the dub riddims of OBF.
Nazamba's deep and captivating voice transports us into his everyday life in Kingston, whilst tackling universal themes. Militant and politically engaged, his music is a conduit to fight against misconceptions ('Africa', 'Medication Tree'), oppression ('Politricks'), hatred ('People'), violence ('Run !') and injustice ('Badmind').
Drawing inspiration from certain aspects of the life of one of his heroes : Voltaire, Nazamba offers us a social panorama which confronts the arbitrary nature of enslavement of man by his own brothers. In a world that preaches immediacy, hit records, appearances and money as symbols of success, Nazamba invites us to meditate, to love our neighbours and respect the nature.