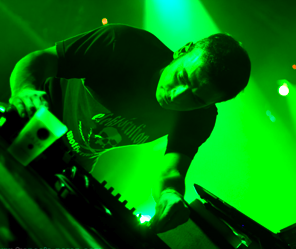 Dub & bassheavy breaks [ High Tone crew ]
Led Piperz has been around on the french electronic and dub scenes for about a decade, Being a Vj for french live act High Tone as well as a sharp jungle and dnb dj since the early 2k's naturally led him to production. Born from dub influences and a wide array of bass music subgenres such as dubstep, grime, bassline, dnb and break, his music can be alternately celebrating the original dubwise vibe or the colder and deeper textures of dubstep and techno….but it's all raw and energetic bass music, to sum up.
Mainly influenced by acts such as Vex d, The Bug, Digital Mystiks or Mungo's Hi Fi as well as deeper dubstep or bouncy 4×4's, heavy bass, atmospheres and catchy synth riffs is what you should be expecting.
Sharing stages for the past three years around France and Europe with the likes of Scorn, Joker, Amon Tobin, Boxcutter,Far Too Loud, Si Begg, Disrupt, Bong Ra, Filastine, High Rankin, High Tone, Tambour battant, Niveau Zero or Dalek, his wild and looked after live sets combine heavy sound dubbing with uplifting energy.
After a couple of promising releases on Airflex Labs (the label he co-founded with Opti & Dj Perkid in 2009), including a first well noticed 12 » remixed by Boxcutter, and another year of touring with High Tone in 2010, and High Damage (High Tone meets Brain Damage) in 2011/12, he will get back to production and on stage soon.
Releases :
+ Plan B / Acid Queen [EP – Airflex Labs – 2009]
+ Aerial / Otherside (w/ Boxcutter rmw) [EP – Airflex Labs – 2009]
+ Dub Invaders [triple vinyle – Jarring Effects – 2009]
+ JFX meets Bleubird [digital EP – Jarring Effects – 2011]
✰ Soundcloud : soundcloud.com/led_piperz
✰ Facebook : www.facebook.com/pages/Led-Piperz
✰ Myspace : www.myspace.com/ledpiperz
✰ Airflex Labs : www.airflexlabs.com